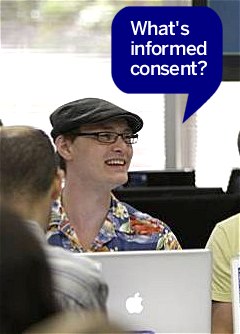 Ah, how quickly folks backpedal when they're caught doing something a little less than transparent. And perhaps something a little bit… squishy, ethics-wise.
That's what Facebook "data scientist" Adam D.I. Kramer was doing on Sunday, when he posted a status update to his own Facebook page trying to explain why Facebook ran a bad experiment and manipulated — more than usual — what people saw in their news feed.
For some Tuesday-morning humor, let's take a look at what Kramer said on Sunday, versus what he wrote in the study.