LifeHelper's questions are answered by well-qualified, licensed therapists who spend time every week reviewing questions that come in and choosing ones that are appropriate to answer our advice column website. This is an archive of questions they've answered in the past; LifeHelper is not accepting any new questions at this time.
LifeHelper was established in 2002 to help disseminate information related to living your best life and the relationships you build over a lifetime. In addition to advice-giving, we also have our blog that covers a wide variety of issues and topics.
Our Advice Givers
Marie Hartwell-Walker, Ed.D.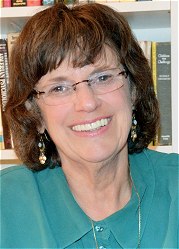 Dr. Marie Hartwell-Walker is licensed in Massachusetts as both a psychologist and marriage and family therapist and has been in practice for over 30 years. She began her career as a junior high school English teacher. At that time, there were no special education programs and no accommodations for children who found school challenging and so became challenging themselves. She found herself increasingly interested in those students and their families and went back to school at the University of Massachusetts for a masters degree and then a doctorate in psychological education. Still not satisfied that she knew what she needed to know to help families, she went on to the Alfred Adler Institute in Chicago for another masters degree, this time in counseling.
On completing her education, Dr. Marie started a successful group private practice, specializing in family and couple therapy. She also founded a local drop-in center for parents of children under the age of three in order to give new parents a place to meet and support one another and to get expert advice. Over the course of her career, she has been an administrator of a community mental health clinic, the supervisor for a large clinical staff, and the director of a clinical team serving people with intellectual disabilities. Currently, she is a psychologist with the Massachusetts Department of Developmental Services (formerly the Dept of Mental Retardation) and is an adjunct professor of psychology at the University of Massachusetts, Amherst and Westfield State University. She has received awards from the Girl Scouts, Zonta International, and her town's Chamber of Commerce, among others, for her service to her community.
Dr. Marie has always been interested in making the discoveries of research accessible to the general public. "Back in graduate school, I told my teachers my dream was to put a popular psychology column on the back page of TV Guide. At that time, I thought articles there had the best chance of helping the most people understand that there are ways to get relief from psychological distress. The Internet and LifeHelper have made that dream a reality."
Dr. Marie has been married for 45 years and is the proud mother of 4 young adults. "Raising 2 boys and 2 girls has been just as instructive, and far more humbling, than my formal education," she says. When not managing household, career, and writing, she enjoys singing and working in her garden. Check out her website at www.MarieHartwell-Walker.com or follow her on Facebook or Twitter or LinkedIn.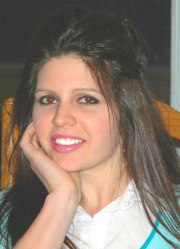 Kristina Randle, Ph.D., LCSW
Kristina Randle, Ph.D., LCSW is a licensed psychotherapist and Assistant Professor of Social Work and Forensics with extensive experience in the field of mental health. She works in private practice with adults, adolescents and families. Kristina has worked in a large array of settings including community mental health, college counseling and university research centers. She is particularly interested in assisting adolescent girls and women struggling with eating disorders, eating-disordered thinking, body image issues, self-injury, low self-esteem, emotional instability, negative thinking and matters relating to schizophrenia and other severe mental illnesses.
Kristina utilizes cognitive behavioral therapy, psychodynamic, humanistic-existential and strengths-based perspectives. She has also published a number of scholarly articles on mental health issues including schizophrenia, forensic mental health courts and substance abuse issues among adolescents.
Her website is at http://www.kristinarandle.com/.
Daniel J. Tomasulo, Ph.D., TEP, MFA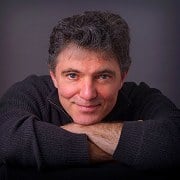 Daniel J. Tomasulo, Ph.D., TEP, MFA is a psychologist, psychodrama trainer and writer on faculty at New Jersey City University and formerly a visiting faculty member on fellowship at Princeton University. He has been in private practice for more than 25 years and works with individuals, couples, and groups, specializing in the use of psychodrama. He developed The HealingCrowd.com, a research and training site devoted to the use of action methods in group psychotherapy.
His memoir, Confessions of a Former Child: A Therapist's Memoir, is his most recent book (Graywolf Press) and chronicles his particularly challenging experiences as a parent, and his life as a psychologist. He publishes regularly in a variety of scholarly journals and co-authored, Healing Trauma: The Power of Group Treatment for People with Intellectual Disabilities, the American Psychological Association's first book on psychotherapy for people with intellectual disabilities. For his work he was honored as Statewide Healthcare Provider by the ARC of New Jersey.
His daughter, now a young adult, has managed to excel in things her parents knew very little about so they could not possibly criticize her. This was a deliberately chosen path by her: It was brilliant.
In addition to his general practice he has gained international recognition for development of IBT, the Interactive-Behavioral Therapy model of group psychotherapy for people with intellectual and psychiatric disabilities and has won both an Innovator's and Scholar's Award for the development of this Model.
He is Reiki Master and is currently at work on, The Participants, a memoir about opening an experimental group home for the inhabitants of the infamous Willowbrook.
If he isn't at the office or his writing desk, look for him jogging, cycling, or meditating, at the beach.
For more information about Dan, please visit FormerChild.com.