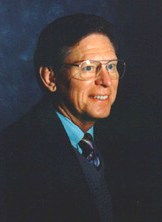 Most of you have never heard of Dr. Clay Tucker-Ladd, and yet in many ways, he was just as influential as any psychologist because he did something revolutionary in his day. In 1970 — 40 years ago — he taught a class on how to apply psychology to personal life. Yes, that's right — Dr. Tucker-Ladd pre-dated all of those positive psychology folks and self-help gurus who talk about how you can apply basic psychological principles to help improve our own happiness and well-being.
But I met Clay many, many years later — in 1996 — when we began discussing and working on how to publish his self-help book online, the first online self-help book. The self-help book is called fittingly enough Psychological Self-Help, a book he began writing back in 1973.
No publisher would touch it because of its length — over 1,000 typewritten pages. But in 1996, I was running a new-at-the-time website devoted to mental health concerns and it seemed like a win-win all around to help him publish this book. I could help him reach a lot more people with his book, and he could draw more visitors to the site with his research-grounded self-help advice and techniques.
Unlike a traditional paper book, it would also go on to reach more people than most self-help books — well over a million people since it was first published. Few self-help books have that kind of broad reach and impact.
Clay's writing was always a harmonious blend of theory and practice — psychological ideas used to ground his direct advice. And the direct advice wasn't just simple advice — it was always a set of practical solutions and techniques that the reader could put into practice if they were willing to give it a try. Clay always cut to the chase in his book — he didn't beat around the bush or tell you that you couldn't do something. You could, only you had to put in the work.
We eventually moved the book to its own website, where it continues to live today.
Sadly, though, Clay Tucker-Ladd passed away earlier this week, succumbing to his lengthy battle with cancer.
He is survived by his wife Patricia Tucker-Ladd of Shiloh, Ill., 8 children; Larry (Deborah Barrell) Ladd of Rancho Cordova, CA, Linda (Jeffery) Gulledge of Fulshear, TX, Barbara A. (Gary) Haddock of Charleston, Ill., Bruce Ladd of Savoy, Ill., Melody Tucker of Tulare, CA, Ginger (Carl Austin) Reynolds of Chicago, Ill., Boyd I. Reynolds of San Jose, CA, Jon (Sayami Yasutake) Huang of Taipei, Taiwan, 7 grandchildren; Derrick (Laura) Pearcy of Austin, TX, Kyle Pearcy of Nacogdoches, TX, Tiffany Haddock of Charleston, Ill., Taran Haddock of Coal Valley, Ill., Kacey Haddock of St. Charles, Ill., Melody Ladd of Rancho Cordova, CA, Sienna Huang of Taipei, Taiwan and two great grandchildren; Reese Haddock of Charleston, Ill and Cora Pearcy of Austin, TX. Clayton is also survived by many brothers-in-law, sisters-in-law, nieces, nephews, extended family and dear friends.
Clay has had a distinguished career as a psychologist. Clay served with the US Marines in Korea, but got his first professional job at Indiana University Medical Center training psychiatrists. Thereafter, he became Chief Psychologist of the Outpatient Psychiatry Clinic. Then Clay moved on to Southern Illinois University as Director of the Counseling & Testing Center. He became chair of the Psychology Department at Eastern Illinois University from 1974 to 1980, where he developed a Paraprofessional BA degree program while continuing to improve his self-help course. He has been a licensed psychologist for decades, and maintained a small private practice during a part of his career.
Clay's diverse experiences in life were readily apparent in the wisdom he passed on both through his writing and his many emails to me over the years. But the real joy of Clay was his way with words — his way of transforming complex psychological concepts and research into understandable narrative. He removed the jargon, boiled down the research, and produced something truly astonishing and comprehensive in that self-help book.
Clay is one of those quiet, unsung heroes in psychology — humble, but so well-read that it could be a challenge to keep up with his knowledge. His work has touched the lives of so many. He always had a vision of "giving psychology away," and through his self-help book and the rest of his life's work, his vision and memory will live on.
Clay inspired me in so many ways and continues to inspire me today. We've been giving psychology away now for nearly 15 years, and will continue to do so. His willingness to simply allow people to benefit from his wisdom and knowledge is the model on which we base much of what we do here at Psych Central today.
Dr. Clay Tucker-Ladd is missed — my heart hurts at the thought that he is no longer in this world. But his memory and work will live on for a long time to come.
In lieu of flowers, memorials, in Dr. Tucker-Ladd's name, may be made to SHARE International, Inc., www.shareinternationalinc.com or to the American Cancer Society.
Visit his self-help book: Psychological Self-Help or pay tribute to him on his self-help support group.