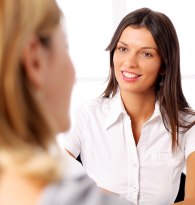 The [American Psychological Association's] Your Mind, Your Body "Mental Health Month" Blog Party represents the aim of APA's bloggers to bring mental health writing to the web.
We love that the American Psychological Association (APA) has decided to designate today as some sort of "blog party" to increase mental health awareness, but their press release and related marketing materials on this "blog party" make it pretty clear they don't have a clue. I've never seen bloggers "organized" through a press release before.
First of all, it kind of sounds like the APA doesn't believe there's any mental health writing on the web. Of course, nothing could be further from the truth… Mental health writing has been on the web for years! Some of the best writing has been in independent blogs, like Furious Seasons (which has sadly gone AWOL), The Last Psychiatrist, The Carlat Psychiatry Blog, Dr. Deb, and The Trouble with Spikol. You can't "bring" something "to the web" which has already been around for years and years.
And of course, Psych Central has been writing nonstop about psychology and mental health issues for the past 15 years (and blogging about them for 10). We are the relentless, independent (and sometimes cranky) voice in mental health. You better believe we're committed to reaching as many people in this world as possible, helping them better understand a mental health concern, and best of all, providing a safe and supportive environment where they can share emotional support with one another.
If the American Psychological Association (APA) really wanted to "organize" bloggers, I wish they actually reached out to individual bloggers directly rather than through a press release. We would also like to see something like this — promoting mental health awareness through independent bloggers — done in a more organizational-agnostic manner.
Why not reach out across the aisle directly to all the major mental health nonprofits, to the American Psychiatric Association, to the National Association of Social Workers, to the UK's Mind and other international charities, and even to organizations like the Psychiatric Times and Psych Central, develop an agnostic badge, and link it back to an independent psycho-educational website at its own domain? As it stands today, this great idea appears to be a nice way not only to generate awareness about psychology and mental health issues, but also to drive traffic back to the APA's own blog.
I often tire of the insular approach taken by professional organizations looking only to protect and promote their own turf, rather than looking out for what's best for the person in need. Psychology's great, don't get me wrong (and yes, I understand the APA's sole purpose is to promote the profession of psychology)! But psychology is just one of many professions that treat mental illness, and it's silly to think that psychology has all the answers. It doesn't. It has a lot of them, but only an integrative approach that encompasses all the professions can offer a patient the best treatment.
So I write this first "mental health blog party" entry of two minds — I love that we want to spread the word about mental health and help people find paths to happiness in this life. But I want to do so in a more global, comprehensive and inclusive manner. I want it not to be about psychology, or psychiatry, or social work, or pastoral counseling, or coaching — I want it to be about the patient. The person who seeks out help and wants help with the answers.
I want it to be about a conversation of equals — of clients being spoken to as true and equal partners in their change, with therapists, doctors and other professionals acting as the guides.
So on this first mental health "blog party," I'd like readers to simply be aware that mental health treatment is available if you want it, and it takes many different forms. Find one that works for you or your loved one and stick with it. Embrace change.
Enjoy this party we call life.