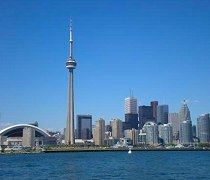 I haven't written a lot about the "mad pride" movement in the world, because frankly I don't know what to make of it. I've lived my entire life seeing people I love devastated by the effects of mental illness, including a good friend who took his own life because of his deep depression. Contrast that with people who have been forcibly medicated, only to find when they stopped the medication, they could get better on their own, and I'm left scratching my head.
Of course, these are just two anecdotes out of the millions of stories we live and breathe about mental illness. To me, there is no "right answer" about the One True Path to find enlightenment or to relieve one's suffering from mental illness.
So when I read an article in the National Post that talks about a conference in Toronto about "mad pride," I'm a little shocked at the tone either the author of the article — or the "mad pride" organizers — are taking…
A rare global event for the anti-psychiatry movement, with speakers from as far as Ghana, it is billed as a celebration of Mad Pride with an eye to the future overthrow of psychiatry, which has replaced religion as the primary oppressor of the human mind. […]

"This is not going to be an open discussion. The conclusions of [PsychOUT] have been pre-arranged long in advance. It's very much part of the anti-psychiatry movement," said Edward Shorter, Hannah Chair of the History of Medicine at the University of Toronto.
Ironically, the University of Toronto is apparently hosting the PsychOUT meeting.
My philosophy has always been — live and let live. If some people want to take pride in their madness, good for them. In fact, we host a couple of bloggers here who blog from just such a perspective. Because it is a valid perspective and one — after decades of psychiatric abuse in the last century — that absolutely needs a platform to be heard.
But I take exception that this needs to be construed as some sort of "Us versus Them" argument. Thomas Szasz has long argued that mental illness is an arbitrary cognitive and social construct that we've created to label aberrant behavior that doesn't quite fit in with the rest of society. I see the logic in such an argument, because indeed mental disorders aren't seen by too many professional as diseases like diabetes, but rather bio-psycho-social constructs we call a "disorder" for a reason — it's not a purely medical disease (from our current understanding).
These anti-psychiatrists are not just opposed to forced treatment, which they call torture, but any treatment, any drug, and any suggestion that the mentally ill are anything but special, or in need of anything but respect.
This particular strain of mad pride takes this construct one step further, arguing that because these are not the same as medical diseases, psychiatry (and I suppose, psychology and all the other mental health professions that focus on treating these disorders) should just go away because it is an "oppressor of the human mind."
Now, I don't know about you, but last time I was in therapy, I never saw my mind being "oppressed." Indeed, I found it enlightening and learned some valuable things about myself. A dear friend of mine relies on her antidepressant medications because she has tried living life off of them to little benefit — she falls back into a deep depression every time (eventually, long after you could blame it as a rebound effect or some such).
In other words, most times, these things work for people. Sure, they may not work as well as would ideally like. And they certainly don't work reliably or for certain each and every time they are tried. But it's the best we have, given what limited knowledge we have about the brain and mental illness in general. Should we throw out the best we have simply because this sort of treatment hasn't worked for some (or, as detractors claim, actually harmed them)?
And who exactly is causing the harm here, doctors or patients who alter their medication without first consulting with their physician?
His contention is that his psychotic episode was caused by his self-medication with Paxil, an anti-depressant he had been prescribed, and which worked well for a year, but which he discontinued on his own.

After a relapse, he refilled his old prescription and started giving himself a higher dosage, and became delusional about the need to kill his son to save him from imagined brain damage.
Should we be blaming the profession of psychiatry when patients take their own treatment into their own hands, with problematic results?
Of course, if you've read this far, you already know my answer, which is a firm and resounding "No." If you don't like treatment, don't take it. If you find yourself in a situation where it's being forced on you, hire a lawyer to stand up for your rights. If you can't find or afford a lawyer, talk to one of these mad pride activists, and I'm certain they can hook you up.
But let's not throw the baby out with the bathwater by claiming because psychiatry may have harmed some people — as every medical specialty in the world has done! –Â  it's of no use to anyone. It's a ridiculous standard to pretend psychiatry (and related fields) have to meet in order to show their effectiveness and safety.
I really like what Therese Borchard wrote the other day, My Illness is Not My Identity. I find that when people turn a component of their lives into their very identity, something valuable gets lost along the way — perspective and an appreciation for our differences.
Read the full article: Mad Pride: Movement to depose psychiatry emerges from the shadows