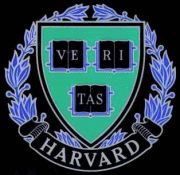 The Harvard Crimson published a remarkable article last week detailing the obstacles students increasingly face when they want to take a break from Harvard University, especially for mental health reasons. It describes the stories of a number of Harvard students who have taken a leave of absence from the university and their labyrinth journey in rejoining the school.
One would think that at one of the leading academic institutions in the world, Harvard would take an open-minded, flexible and personalized approach to helping their young charges navigate the new world set out before them. Especially those most vulnerable.
One would be wrong, of course. Harvard seemingly takes a bureaucratic, miserly approach to helping their students, forcing them to "voluntarily" take a leave of absence and then navigating a rigid set of rules to be let back in once they've undergone mental health treatment away from the university.
On a primarily residential campus where most students live far away from their family and doctors at home, it falls to the College to both assess and address mental health concerns. But Harvard is first and foremost an academic institution, and while the administration's goal of protecting students is clear, the Ad Board's limited scope and the lack of clear communication with students often transforms concern into discipline.
The "Ad Board" refers to the Administrative Board, the committee at the university that is charged with being "responsible for the application and enforcement of undergraduate academic regulations and standards of social conduct. The Ad Board acts on different types of petitions and cases, categorized as routine and special petitions, disciplinary cases, and academic reviews." Why are decisions about letting a student return after a health or mental health concern placed in front of the same judge and jury who also hear disciplinary cases and students who cheat?
Why are students at Harvard who have a mental health issue considered the same as either a criminal or the ethically-challenged? This is an enlightened stance?
There are many challenges students face when they take the leave of absence. One of the challenges is how do you get back into school? In the case of Janie — one of the students highlighted in the article — she agreed to prove "six months of work and stability" before returning to school. In this economic environment, that was a poor choice, since jobs are impossible to come by. So no matter how healthy she may be now, she may not be able to return because she hasn't fulfilled her side of the "contract." It sounds as if the letter of the law is more important than the spirit — a problem when you're dealing with the messy realities of being a young adult.
And of course, there's the delicate part of how to pay for the treatment mandated by Harvard as a condition of return to the university. Once you withdraw from the college, you lose your health insurance. No health insurance means no way to readily pay for mental health treatment. They can continue supplemental insurance coverage if they choose, but they have to pay for it — an expense not all students can readily afford.
"It has been such a difficult conversation to have with students, to tell them [they] need to go away, and have therapy, but [they] don't have any insurance.'" said Howell. "It's a little surreal to ask students to go home to Kansas and away from the ready-at-hand resources and require them to get regular help that isn't available." […]

When Lisa returned to Harvard, she sought care outside of UHS [the Harvard health service for students], citing mixed and, at times, negative experiences with the strained system. But after the 12 visits allowed under Harvard insurance, she had to pay her new therapist out of her own pocket. "It was expensive. Eventually I couldn't pay for it anymore," she said.
Great way to step up to the plate there, Harvard. I might expect this attitude from some backwater college, but not from Harvard.
This article is also remarkable because, in part, of the frankness displayed by a senior staff member at Harvard University. John D. "Jay" Ellison is the secretary of the Harvard Administration Board, the committee setup to review students who want to return to the school after taking a leave of absence.
"If we have a case where a student is considered capable of coming back, but can't resume full studies, we hesitate." said Ellison. "Harvard is an academic institution, not a mental institution or a halfway house." […]

"This may sound cold, but my job is not to care about the specific circumstances of a student's case," Ellison said. "I need to know what their requirements were, and if they complied."
Cold? Nah, you merely sound like a bureaucratic robot. Suggesting that people who need mental health treatment belong in a "mental institution" or a "halfway house" is ignorant. Perhaps John D. Ellison doesn't realize this, but most mental health care in this country is provided in an outpatient setting, once weekly, through an appointment with a psychotherapist. Maybe he thinks students go away to a "mental institution" when they leave Harvard, where they are strapped down and ECT is forced upon them?
So apparently this is Harvard's enlightened policy. If you have a mental health issue and you actually make an adult, responsible decision to take some time off to deal with it, you have to prove you're not fit for a "mental institution" but rather to resume your academic studies at 100 percent capacity. You must face the review of a secret committee that also hears the cases of a student caught cheating, and the one who vandalized a dorm. And you must wait and be patient, because the committee doesn't really care about your personal circumstances, only whether you're "fit" to return to Harvard. After all, you're a potential liability, not someone they personally care about.
Kudos to Asli A. Bashir for some excellent reporting and weaving the stories of many students into a picture of a reprehensible system of treatment for Harvard students with mental health issues. Although a lengthy article, it's worth the read.
Read the full article: Brain Break